Blogs
---
Round 1 of the Choc foot STM series was held in Taree this year - tracks I've managed to ride a few times.
With Taree being fairly far out and away from Sydney, I knew a few teams wouldn't make the trip out - although the trails would prove to be up with the best for racing. All the better for us.
I went out for a quick rece ride 2 weeks before the race weekend and was pretty impressed with the condition of the tracks. Come race weekend they were a bit drier and dustier but didn't show any signs of damage after the race.
HI there,I was thinking of going up to explore the singletrack around Kiwarrak on Wednesday and Thurday.Probably camp over night somewhere near there.How are the xc track conditions after the recent rain?Mountain bike parks around where i live have held up well but I am not intereseted in riding a new place in slop.Thanks in advance for your replies.
Phil
The ride didn't start on the best foot when I found I'd left my Camelbak with my bits and bobs, maps, pump and spare tube in Sydney.
Ah, well, I haven't had a puncture in ages and after checking the tyres there were no frayed sidewall sections and they felt like they had enough pressure. Last time I did a solo mission up here the trail was really well marked so I decided to take a risk.
Great fun. Great intro to meeting the wider mtb community. Mark & I tried to find a 3rd team member, but only started with 2. Had a little spill on the 4th lap due to finger strength giving way. Yes- you read that correctly. Changing gears & braking became quite hard during the 4th lap. Will definitely sign up for more future events.
First ride after breaking the collarbone. Was just a short ride mainly on the footpath from home to the gym to do some leg work and try to keep the core strength up while off the bike. But I couldn't help myself, and took a couple of little bush trail short cuts.
Wishing all my tip riding buddies a great ride in the 6hr Enduro this weekend. Especially MEG and SHARIE. Go girls!! I know you'll do us all proud. Wish I could be there. Be safe, have fun and go go go!!
Here's the stats from our sat group ride. Thanks Bruce for sending us on a 10km climb.
Good ride today very hot and some hard work had. Also included a couple of pics from the top of the climb. Thanks again Bruce.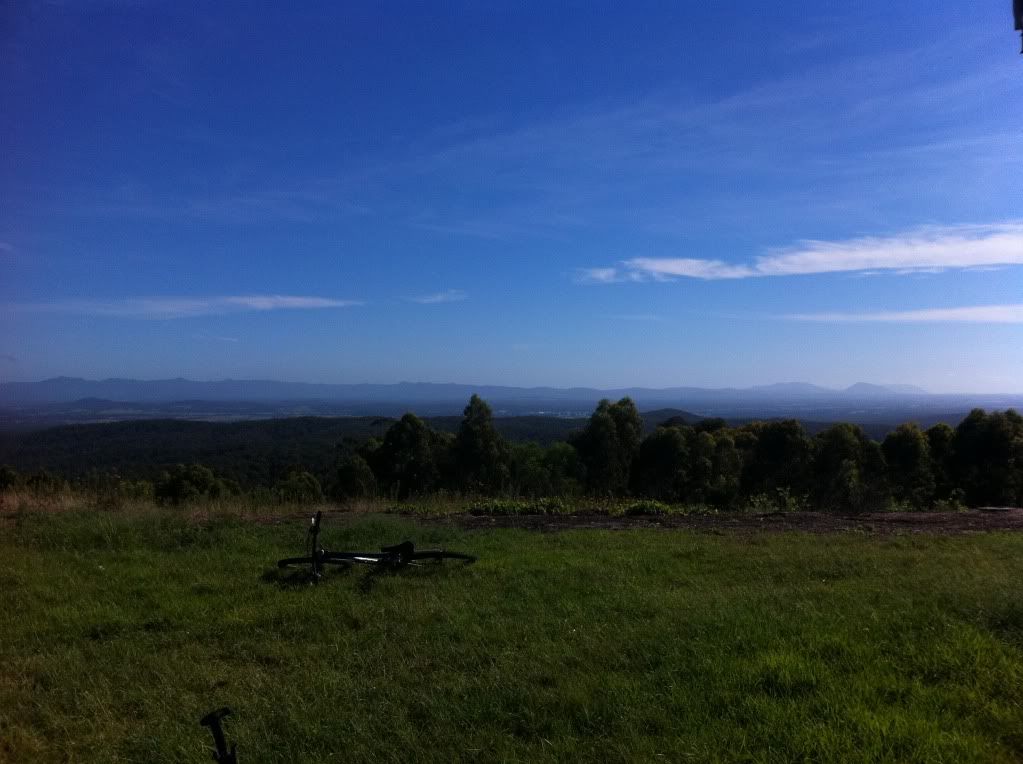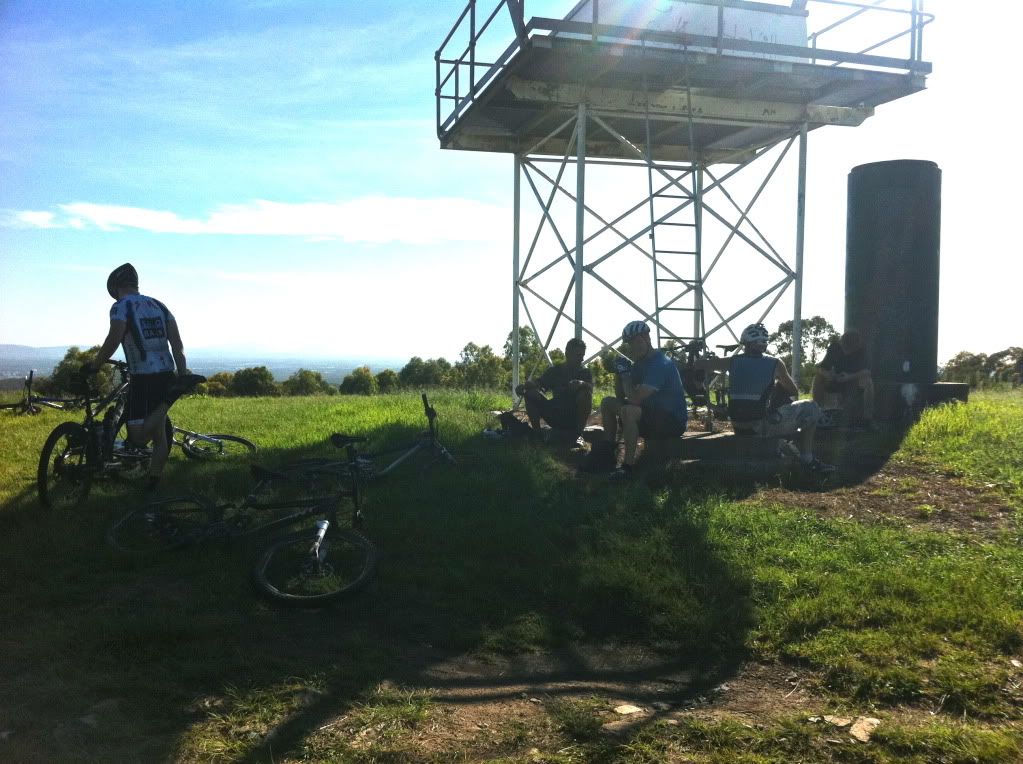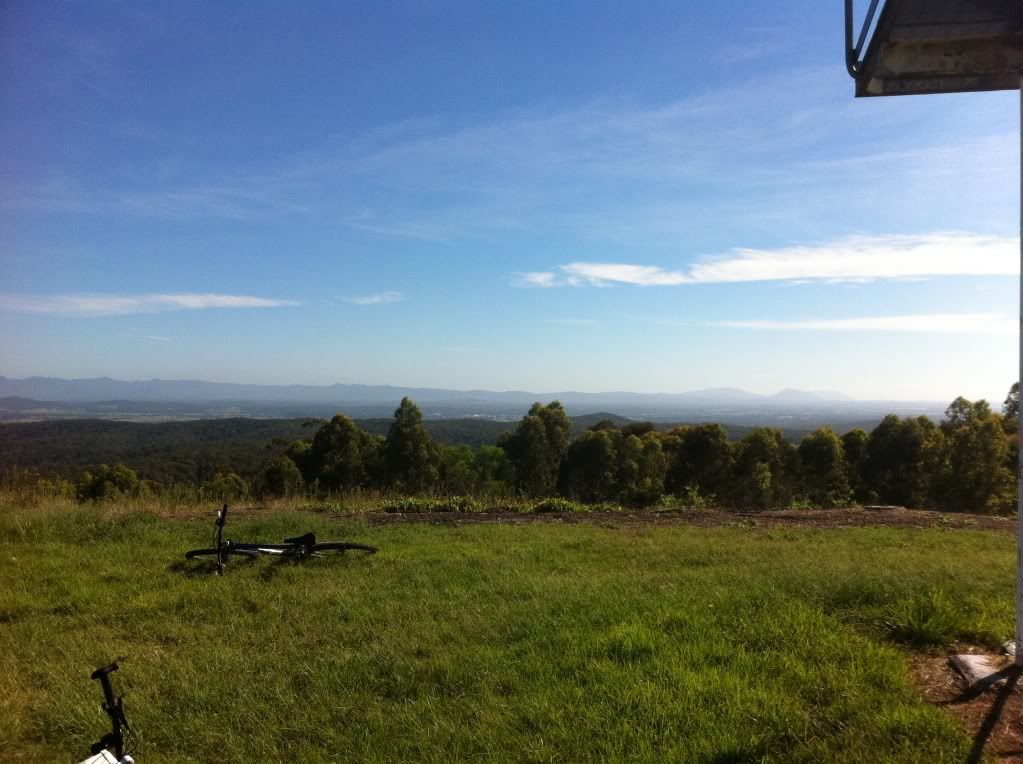 Dear MGL Tip Riders
Thanks for the awesome tracks . We had a ball this weekend:
Jase
Jeroen
Shane
Mollo
Rowan who did the VAG !!
Phil
Chris aka Bo
Chris aka Cooter
Hey Guys -
It was nice to finally meet some of the tipriders last Saturday morning after eight of us made our increasingly regular pilgrimage to Kiwarrak from Nelson Bay. Usually we're there on Sunday morning (after a 4 am start from the Bay - yuck) so it sounds as if we've previously been missed you guys. However the Friday night ride and stay in the caravan park down the road (10 bucks a night - can't beat it) followed by an early Saturday morning ride last week was a great gig - so we might see more of each other!
my birthday is the 15th of january and this year i finaly got a new bike i had my dads old bike but it was old and i had been working trying to get enough money and then i got it for my birthday its a 2011 trance x 2 and its realy good Tom